Blue Monkey® Sparkling Juices & Drinks

Tropical Juices
Blue Monkey® Sparkling Juices & Drinks

Watermelon Juice Collection
Blue Monkey® Sparkling Juices & Drinks

Coconut Water Collection
Blue Monkey® Sparkling Juices & Drinks

Coconut & Organic Collection
Blue Monkey® Sparkling Juices & Drinks
Tropical Juices
Blue Monkey® Sparkling Juices & Drinks
Watermelon Juice Collection
Blue Monkey® Sparkling Juices & Drinks
Coconut Water Collection
Blue Monkey® Sparkling Juices & Drinks
Coconut & Organic Collection
Better for you
We're on a mission to provide you with beverages that are healthy, pure, and natural.
Our sparkling juices and drinks are not from concentrate, vegan, and made with no artificial flavors or additives, making them better for you.
Give your taste buds a refreshing flavor of non-alcoholic Blue Monkey's juices and drinks.
SHOP COLLECTIONS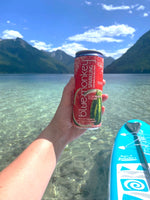 the perfect beverage for every season!
Follow us on @bluemonkeydrinks